CEPTES to Extend the Power of Salesforce & GitLab to Drive DevOps
Do you care about the workflows, layouts, sales process, custom code, profiles and objects/fields in your Salesforce org?
Do you really want to protect your code and configuration (from accidental override or delete across sandbox and production org) from the vendors or freelancers?
If your answer is 'YES', we can help you extend the power of Salesforce & GitLab.
CEPTES, which is a comprehensive Salesforce platform service provider since 2010, extends the power of Salesforce & GitLab integration to help you accelerate your DevOps journey.
We are offering FREE Salesforce+GitLab Integration service to the first 15 companies & the offer is valid till the 31st December 2020. Fill out the form & start your DevOps journey in the world's #1 CRM platform today.
Fill out the form below, and we will reach out to you soon with more information.
GitLab + Salesforce - The Power of Next-gen DevOps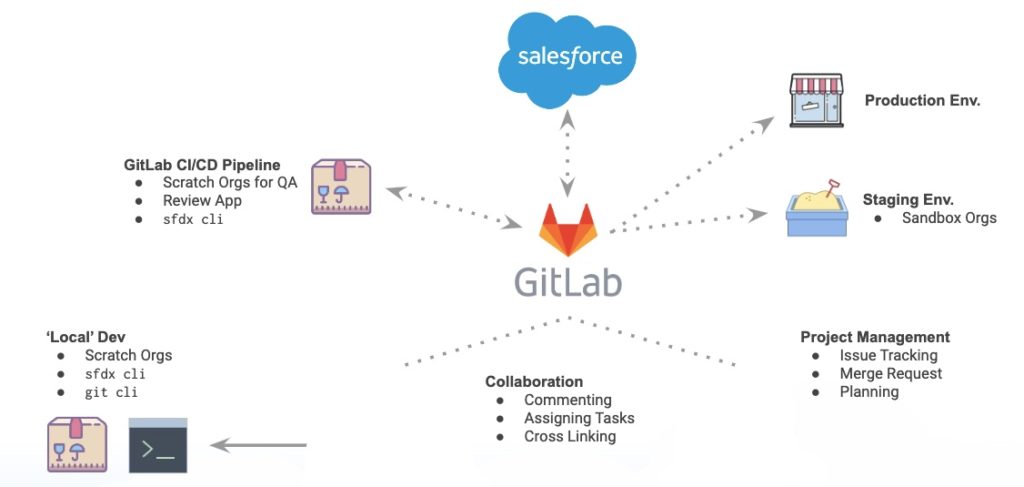 Are you running your business on Salesforce? Now drive next-gen DevOps with the power of Salesforce & GitLab leveraging top-of-the-range tools & functionalities in order to build apps rapidly.
GitLab is a cherry-picked platform for modern developers as it offers a single, integrated application for the complete DevOps lifecycle. With Salesforce, this brings advanced software development best practices such as Source Code Management, Git-based version control, Project Management, Document Management and automated CI/CD into Salesforce DX.
Get rid of manual, error-prone & slower development processes & enable concurrent development processes by collaborating your team's workflows with a single, integrated & highly automated application of DevOps powered by GitLab & Salesforce.
With GitLab & Salesforce
Build apps faster in the Salesforce platform
Eliminate complexity & empower your team to manage projects, not just tools
Unified DX for seamless communication across admins & developers
Automate manual processes like QA testing
Adopt new SFDX features such as Scratch Orgs, SFDX cli, etc.
Quicker business value through concurrent development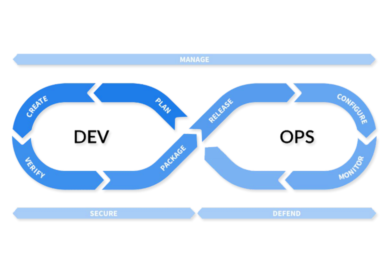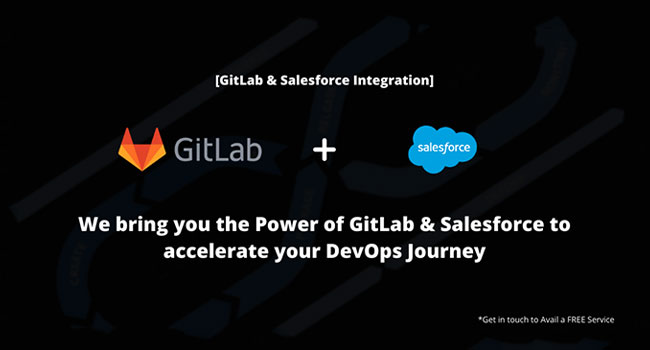 We helped one leading financial service provider integrate their Salesforce platform with GitLab in order to drive seamless DevOps. They were able to perform various business operations such as issue management, issue tracker, document management, etc from a single platform without dealing with multiple systems.
Download the case study.