For Businesses, Institutions and Individuals
A fast, easy-to-use solution for document generation – all from your phone or computer!
Easily Generate Documents on Any Device
Quickly sign them within seconds and then share those electronically back across every industry-standard connection type out there.
Your Data Never Leaves the Salesforce Cloud
Your data in your CRM is always secure, and you can be assured that none of your sensitive information will ever leak out into a third party's hands or go through any kind of public network. 
The Perfect Cost-Effective Solution
An easy and affordable way to create presentations, documents, or even just notes in the office space without needing access to expensive software.
Ready to get started with DocuPrime?
Fill out the form below and one of our experts will contact you shortly!
An Innovative Automated Document Generation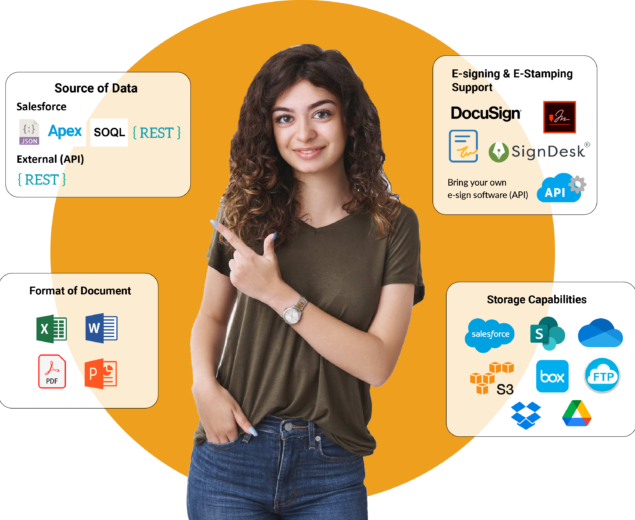 A Complete Email Feature Automation
Enter a New World of Point and Click Creation
Built for Any Company, Industry, and Department
Discover the Future of Intelligent Document Generation