Unlock the Optimal Value of Salesforce CRM & Maximize ROI
Experience the benefits of inter-departmental synergy & get a lightning-quick ROI.
Salesforce Integration & Data Migration can be a daunting task if you are not aware of all the processes involved. Our Salesforce Integration Consultants curate the best Salesforce Integration Services.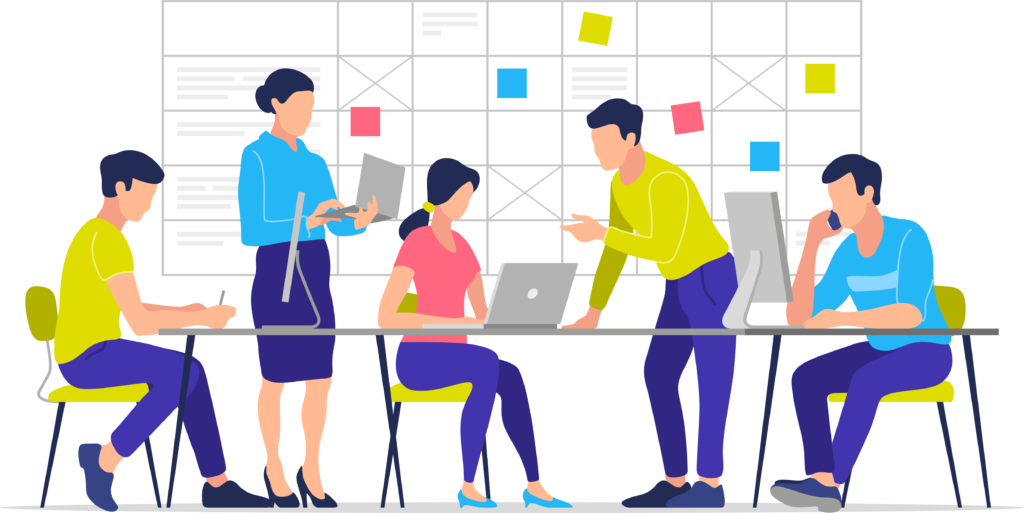 Ready to Start a Project?
Making a move to Salesforce can speed up
your company's efficiency. CEPTES is the ideal
artner to help you transition, no matter how
nique your business situation is.
Get a Clear Picture of Your Client Data and their Requirement in a Single Unified View
Our Salesforce Integration Services offer improved connectivity with your data and increase in productivity through –
Smoothen and Speed Up Your Everyday Workflow
We connect all your current apps and external cloud services, enhancing your productivity at lightning speed.
Maximize your Salesforce Investment Now
Solve Your Business Complexities with All Kinds of Integrations
Salesforce ERP Integration
Integration of Salesforce CRM with ERP supports your service and sales teams with relevant information extension from both systems. This enables efficiency to automate the opportunity to cash cycle.
Salesforce Accounting Integration
Connect your accounting application and Salesforce CRM to help you to share the financial data with the sales team. This helps to create enriched buyer profiles, manage invoices, improved forecasts, and obtain data-driven insights.
Salesforce Marketing Automation Integration
Integrate your marketing automation platform with your Salesforce CRM to bring better collaboration between marketing & sales teams, automating the exchanging of data, and for better customer outreach.
Salesforce Ecommerce Integration
Connect Salesforce with your eCommerce platform to enable 360-degree operational visibility, create compelling customer journeys, and run a hyper-personalized campaign that allows delightful customer experiences.
Salesforce Database Integration
Integrating Salesforce CRM with your external databases allows you to harness data more effectively while deriving data intelligence and actionable insights around it.
Other Salesforce Integration Services
Seamlessly integrate your Salesforce CRM with any complex third-party apps. 
You Are the Center of Our Universe- Our Customers
As a company committed to excellence, your success is our purpose.
Do You Have a Unified View of Your Customer Data Within Your Org?
Don't wait. Schedule a conversation with one of our Salesforce Consultant to find out
how to integrate data with your Salesforce.Org