With AI & IoT taking a centre stage in the world, Salesforce is going to be an indispensable tool in the IT industry. Its partners are already investing in India intending to leverage the potential of the talented young population. 
Even a beginner level developer is offered a salary of Rs.5,00,000 which doubles in just 5 years.

This makes sense to know how to become a Salesforce developer in the minimum time possible. 
Let's learn the step-by-step process for the same!
"Even a beginner level developer is offered a salary of Rs.5,00,000 which doubles in just 5 years."
To help you better understand this position, we had a chat with Indu Singh, our SFDC developer, who throws more light on this responsibility by sharing her experience.
Here it goes–
How Did Your Salesforce Journey Begin, And Can You Tell Us About Your Transition to an SFDC Developer?
Before joining CEPTES, I was on a maternity break, and it was on and off for around four years. And after those four years, there were drastic changes, and I had to work on those technologies- the changing technology and the one I've been working for. As technology doesn't stay as it is, I was looking forward to new challenging work. And at the same time, I had to work on the previously assigned technology, like the ongoing data on demand, so I was looking forward to something like that. Salesforce is similar to Siebel. It is also a CRM application which is why I was hoping to look into it. Some of my ex-co-workers had gradually moved to Salesforce and learned how to have a lucrative and rewarding career here.
I then researched and found out that the Salesforce Trailhead is available for everyone to access, and I began to explore and started learning from there. It was pretty exciting to learn new things. It is very much open, and whatever you want to know is available, so it was an excellent opportunity to learn without going anywhere to learn, end to end learning happened there. In Trailhead itself, I got introduced to the Salesforce module. It was Trailmix, and I didn't know much about it and that they provide certifications too. So, this was an excellent motivation to begin my learning journey.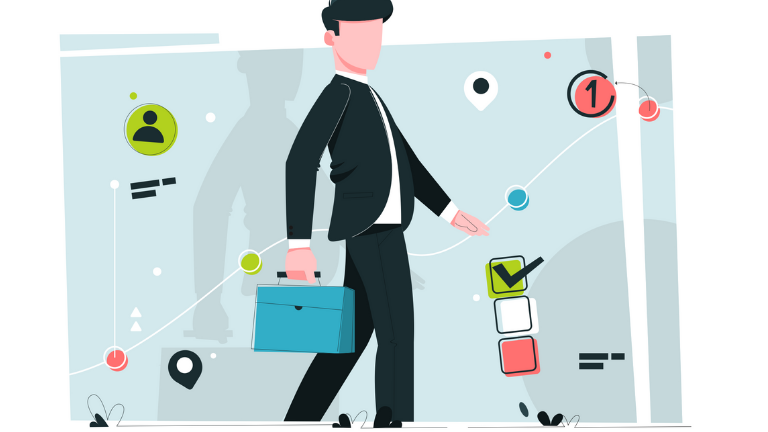 I completed that module, and I wasn't aware that those employers connect with you after you finish your module. So, I thought that once I am good enough, I'll start working again by giving my job application.  I completed my Salesforce module; I received a voucher and got the opportunity to get connected with employers. I applied to different companies. I saw CEPTES and that they were recruiting people, and they explained how it was an excellent opportunity to join their team and learn, and I was looking forward to learning since it was almost four years that I was not working. I applied here and successfully cleared the interview rounds and accepted the offer. When I joined CEPTES, I was so thrilled since in just a day or two, my learning began, and I saw that everyone here is talented, and were mostly from the Salesforce background. Everyone is very receptive and is always there to help you out. So, this is a good opportunity for freshers since the mentors are always there to help, and they clear all your doubts, they motivate you and there's no micromanagement. I would complete the tasks within the given time frame as everyone here is very career-oriented and professional. You get your space to peacefully work here.  So, it was overall good learning, and after 15 days, I joined the project, and there the whole team was outstanding, and one can reach out to even the senior managers or anyone. Everyone here helps each other to understand the workforce better.
Continuous learning takes place here, and the project requirements always keep coming. The one good thing about the working environment here is that they trust you and try to help you.
Do You Have Any Advice to Those Budding Salesforce Developers Who Want to Get Into the Salesforce Ecosystem?
For anyone who wants to explore the excellent opportunity within the Salesforce ecosystem, this is a perfect place to learn Salesforce. I've worked in different organizations, but I didn't see this kind of working environment there. Although I am working remotely, I am working without any hassle. So, any person who is getting an opportunity to work here should leverage the learning and career opportunities here, and from my personal view, I greatly appreciate the ecosystem here. This kind of coordination is worthwhile. And also, a great place to learn Salesforce.
Would You Like to Recommend Any Other Resources to Anyone Who Wants to Become an SFDC Developer?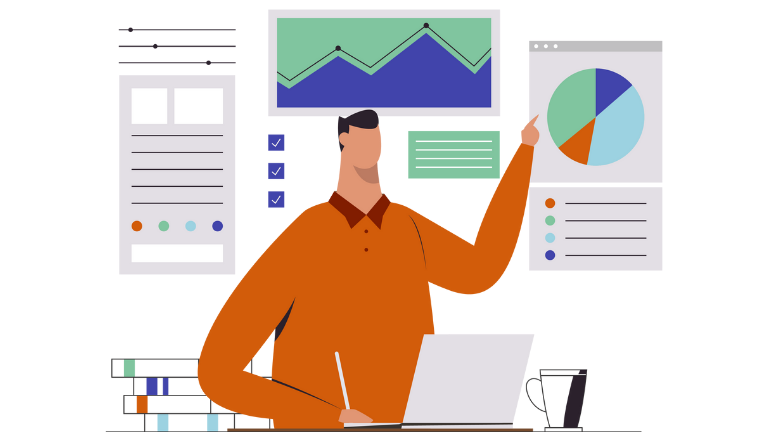 The most significant benefit of getting into Salesforce is that everything necessary is available, free of cost, and you can start from scratch, everything available from end to end. So, if they want to start, they can start from there and about the certification, giving an overview of the application, there are many other certifications. It depends on what role you want to get in. Every piece of information is available there, so once they log into the Trailhead, they can quickly start, and the journey to Salesforce is specific or Trailmix to motivate.  So, if they begin from Salesforce Trailhead, it will be tremendous, and the journey to Salesforce and other quests and other challenges is posted on the Trailhead website, and Trailhead will be of great options for people who are thinking to start from there.
What is the best thing you enjoy working as an SFDC developer?
It is very much customizable, and it can be as per the user's requirement. So, lots of modifications can be done, and it is cloud-based, so you don't have to separate. It is integrated with a lot of new technology and easily customizable.
Can a Non-Developer Become an SFDC Developer?
I see many people who are from non-technical backgrounds. They don't have a technical degree, but they are working fantastic like any other developers. So, I think anyone can start if one has a passion for working in the Salesforce ecosystem.
To guide you more, here are some step-by-step guides to becoming a Salesforce Developer.
1.
Learn Basic Coding
Starting from the basics is essential to build a solid foundation. 'Basics' here means coding, and knowing it thoroughly would give you an unmatched advantage as a developer.
We recommend learning Java as it is a programming language used on almost all platforms and operating systems. 
You can build multiple apps using it. Additionally, it would make learning Salesforce easier. 
How is it? 
This is because Salesforce's programming language Apex is 95% similar to Java, its coding style and constituents such as syntax.
So where do you learn Java from? 
Thankfully there are tons of resources online that'll help you get started. And the best part is, most of them are free.
2.
Become a Salesforce Admin
Almost everyone involved in the field of Salesforce recommends knowing the admin side of Salesforce. 
The stalwarts go to the extent of saying, 'without becoming a good admin one can't become a good developer'. 
It is suggested that you spend considerable time and effort completing certifications such as Salesforce Certified Administrator, Salesforce Certified Advanced Administrator, Salesforce Certified App Builder, Service Cloud Consultant, and so on.
"The stalwarts go to the extent of saying, 'without becoming a good admin one can't become a good developer'."
3. Get Your Hands on the Actual Software
Believe it or not, Salesforce is such software that can be used by a common man in their everyday life. 
For example, tracking your visit to the grocery store, your family doctor, or even your job applications can easily be done through Salesforce. 
This would be beneficial in getting a hang of the CRM platform and expediting your journey of becoming a Salesforce developer.
"Believe it or not, Salesforce is such software that can be used by a common man in their everyday life."
4. Pursue Some Courses for Salesforce Development
Now the next step in your journey would be pursuing a development course from any credible organization. 
And what organization could be more credible than Salesforce itself? 
You can log into Salesforce's own training platform, Trailhead. 
It provides great resources however sometimes the newbies get confused seeing a lot of modules and courses at their disposal.
The key is finding those courses that would be beneficial for you in learning Salesforce in the minimal time possible. 
Salesforce releases new updates every four months. You can also follow these sources to learn and upskill.         
https://developer.salesforce.com/
https://www.youtube.com/channel/UChTdRj6YfwqhR_WEFepkcJw
Here's a link to the CEPTES Technopreneur Youtube Channel to learn and develop your skills more. 
The above sites could be helpful for you as a newbie.
Conclusion
We hope the four points mentioned above crystallized the method of becoming a Salesforce developer. Make sure you hustle for a few months to land yourself a high-paying developer job. At CEPTES, we have built a learning-mentoring hybrid model for our employees. This enables our employees to be a learner as well as an implementer. We are seeking high-performance-driven professionals who can join our amazing team. Explore our careers page to know more about different opportunities.