Every business has a specific way of operating. Still, nothing beats the inclusion of an impactful accounting software solution that is both scalable and interactive. As entrepreneurs need to keep track of Salesforce, it comes into the mix as it allows firms to establish a lasting bond with their customers.
Plus, Salesforce, as a cloud-based Customer Relationship Management resource, Salesforce is relevant across a wide range of verticals, including commerce, sales, marketing, and service.
Right now, you must be wondering about the relevance of this discussion and how these strikingly different resources, i.e., QuickBooks and Salesforce, can be integrated to make life easier for business. Please download the eBook by filling out the form.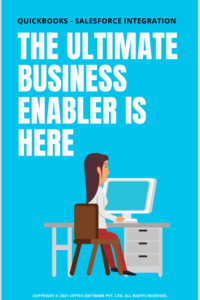 Fill the Form to Download the Ebook