We all need a roadmap! It provides us clarity, explains where we are heading, and helps us in keeping everything on track.
So when you are on a journey of doing any certification which is important while taking the role of Salesforce Vlocity Developer, it is imperative to have a clear roadmap that can align our daily grind with the long-term career goal!
Here, we present before you a plan that can help you go easy on the road to becoming a certified Salesforce Vlocity Developer. Let's get started:
Things to do on the road to becoming a certified Salesforce Vlocity Developer
:
Start inculcating the Salesforce-specific skill set
Companies are aggressively looking to have a competitive advantage over others with the help of Salesforce technology. However, they are still facing the age-old hurdle of finding the right talent for their organizations that can use this technology efficiently for them.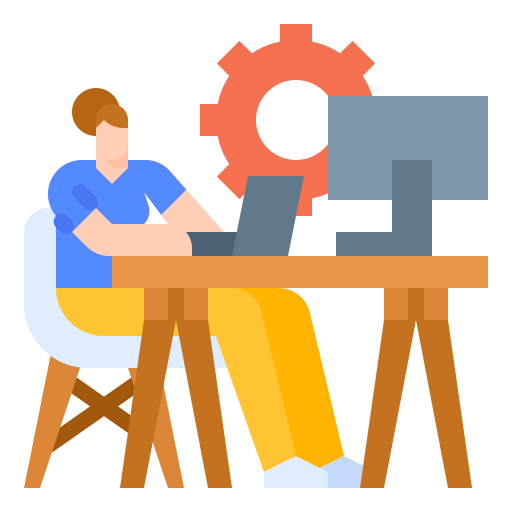 There is already high demand in the market for the Salesforce-specific skill set where companies are rewarding the deserving candidates with various lucrative financial benefits.
Though we would get into the target areas in detail later on, however, we just want to give you an overview of the skill set which would be essential for the role of the Salesforce Vlocity Developer.
Therefore, make sure you develop your coding skills, enhance your technical knowledge, adopt a problem-solving attitude, get well versed with the know-how of the Salesforce platform, and inculcate good communication and presentation skills as you could be interacting with clients or customers of the companies.
Hence, the first step would be to adapt yourself to Salesforce working by developing these skills as it would pay you handsomely in the long run!
Have familiarity with the Salesforce platform
Adding on to the previous point of possessing the requisite skill set for Salesforce technology, it is important to have full knowledge of how to shape, create, and customize the programs or applications on the Salesforce Platform.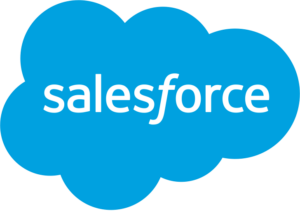 Remember in the job of the certified Salesforce Vlocity Developer, you would be required to deal with the client's Vlocity apps made on the Salesforce platform. Therefore, make you develop the essential prowess in working on Vlocity programs on Salesforce as it would form an essential feature of your job. 
Needless to say, if you want to have a strong command on creating and customizing programs built on the Salesforce platform, it is a must for you to have complete knowledge of using the Salesforce platform!
Understand the responsibilities of this role!
Once you have understood the basics of Salesforce, it is time to know the role and responsibilities of the Salesforce Vlocity Developer. This bird's eye view of the work description would help you in knowing the areas where you are lacking so that you can later work upon them! 
Every job description for the Salesforce Vlocity Developer involves customizing the platform's different applications by working on custom platform development like Apex and Visualforce and complex data migrations. 
For a simple understanding, Apex is like Java for Salesforce, a platform for creating SaaS applications (software as a service) on Salesforce's CRM functionality. You may be required to work on a low-code development platform for building customized apps with premium features as per the client's requirements. 
Further, the creation of customized interfaces and developing pages in Salesforce through Visualforce would also be part of your work requirements. Knowledge of Vlocity platform capabilities including Integration procedures, OmniScripts, Vlocity Data Model, DataRaptors, Flex cards, Calculation Matrices, and Procedures, would add to your profile as there would be frequent instances when you would be required to work on it.
You need to understand the type of technical role that is given in this job where you are required to know about Salesforce development including APEX, SOQL, Salesforce Lightning Platform, Vlocity OmniScript, other Vlocity programs, and various other tools. 
After understanding the Salesforce platform, you can start learning the coding or programming languages like APEX or Java, and then move on to other things. If you have worked earlier with the Vlocity platform or OmniScript, then it would not be very tough for you to get adjusted with the work of Salesforce Vlocity Developer.
Remember, at the outset, all these work descriptions may haunt you and stop you from choosing this field, however, it is not that tough as you consider it to be! With the next step, we will tell you how it can be done even if you have only a little experience while working on Salesforce.
Choosing the right material for the preparation of the Salesforce Certified OmniStudio Developer Exam
After learning the work description of this role, now it is time to aim for getting the certification so that you can start your dream job as soon as possible. The Vlocity Platform Developer test will be has been redesigned into Salesforce OmniStudio Developer after Vlocity credentials have been aligned with Salesforce Credentialing Program on Trailhead.
This exam holds significant relevance as it would serve as a testimony to your skills and knowledge of creating cloud applications using OmniStudio declarative tools.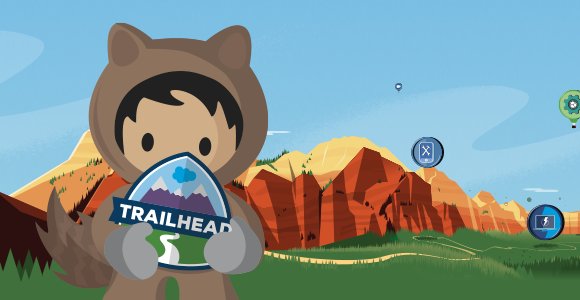 At Trailhead, you can start preparing for this credential by getting the exam guide and materials containing the relevant preparatory material for your exam. Further, you can also participate in virtual classes available on various platforms and have an in-depth understanding of tough topics like Flex Cards, OmniScripts, Integration Procedures, Data Raptors, Calculation Procedure and Matrices, and Integrated Troubleshooting and Development.
Make sure you go through the reference material carefully before the exam so that you do not face any difficulty in getting the certification of Salesforce Vlocity Developer!
Note: Hope you found all these steps useful for embarking on the road to becoming a certified Salesforce Vlocity Developer. Given the technical requirements of this certification, ensure you have good knowledge of the required topics before the exam. Don't worry if you do not have much knowledge about all the mentioned topics, always remember that every journey begins with a small step. So, get ready for it and start preparing yourself for this role. Thanks for reading!