Do you know around three-fourth of the customer wants their expectation & needs to be understood & fulfilled? Whereas there is another fact that only 47% of the customer agrees their expectations fulfill, and 53% are not? So, as an SME with limited budget & resources, do you worry about how to meet with ever-changing customer expectations and win the rat race? If you answered "YES," then don't worry, "Salesforce Customer 360", which is an integrated CRM (Customer Relationship Management) system, has the solution for you & your customer. It will unite customer data across marketing, sales, customer service, and more into a single platform.
Salesforce Customer 360 is a cost-effective way to connect you to all customer touchpoints so that the company will have a single view of every customer and can deliver the experience they deserve.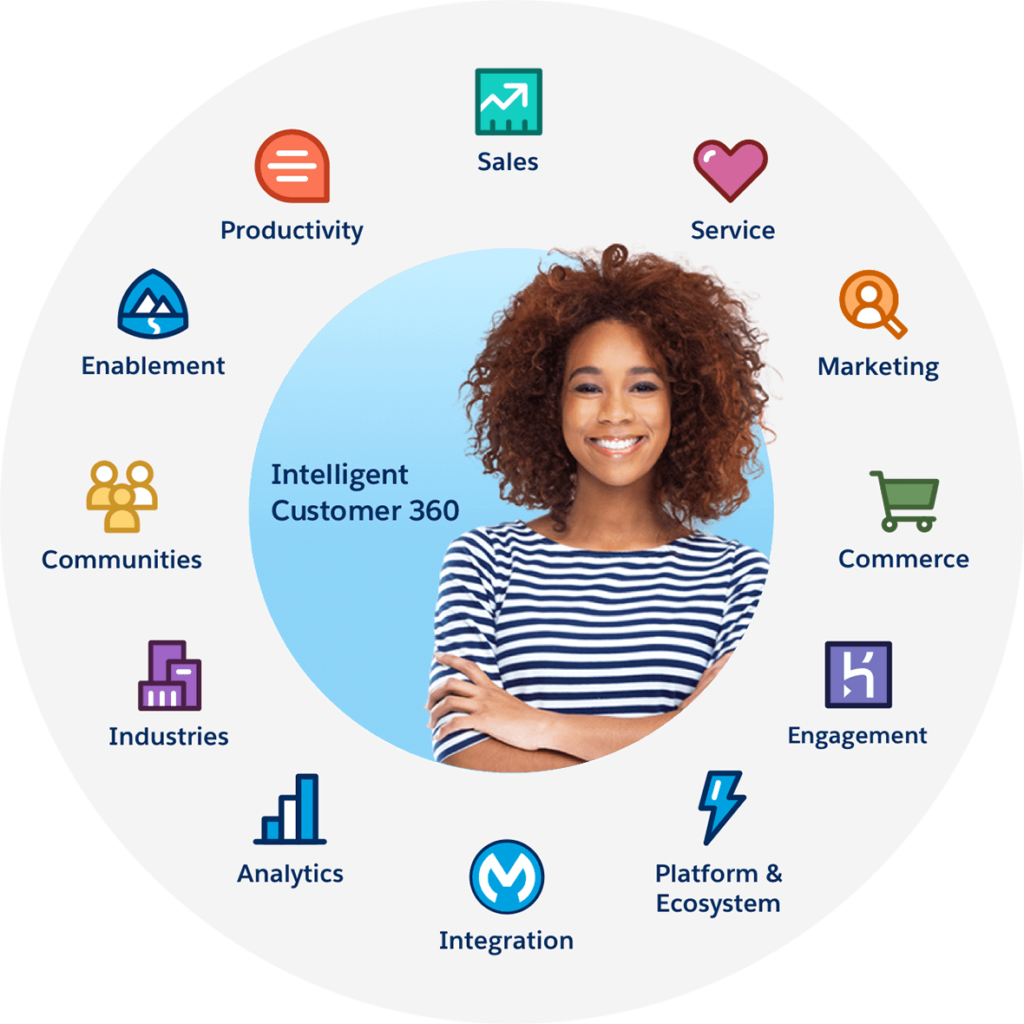 *Image source – Salesforce
Deliver superior support with a single customer view 
 Most of the time, in a busy day to day life with multiple tasks, when we try to contact the customer care to solve any of our problems, we notice there is a long waiting queue of other customers before our number comes.
When our turn comes, we are explaining all your pain points with emotion. We think our problem will get resolved, and later we realize that the agent is transferring the call to some other department or to his senior where we have to explain our whole story from the beginning. Sometimes due to various reasons, if the issue doesn't resolve in a single call, then we have to repeat the process once again. Have you ever realized how it will feel when our customers will experience the same feeling with our service?
To avoid such disappointment, Customer 360 records all the customer communication automatically, and any agent from any department will get the past context and proceed from there. This experience will make the customer feel that someone understands their pain points.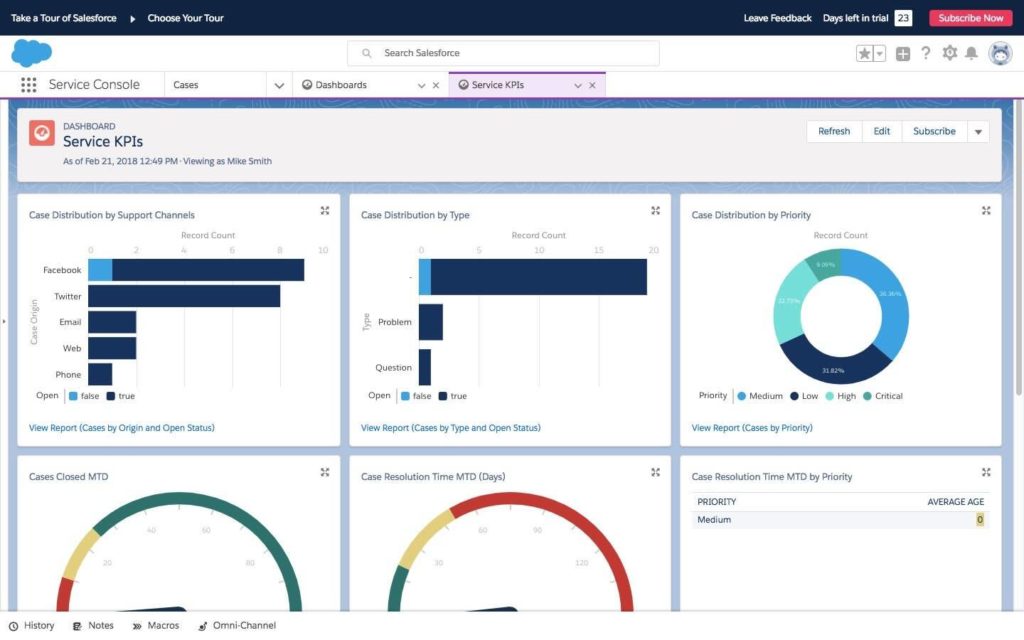 *Image source – Salesforce
Deliver personalized customer experiences
If we follow our old traditional method of capturing all customer details in a spreadsheet or for some reason, if we note down the same in a sticky note, then most of the chances are either we misplace, or we will not get when we need that.
In this scenario, we communicate either entirely new or with half-cooked information which is altogether embarrassing to both the customer and us also. And in this cut-throat competition as an SME, personalized customer experience is critical to building trust & long-term relationships.
Customer 360 fulfills this need; we can pull all the customer details with the conversation, which will not only help to know them better but also will help in selling as per their need.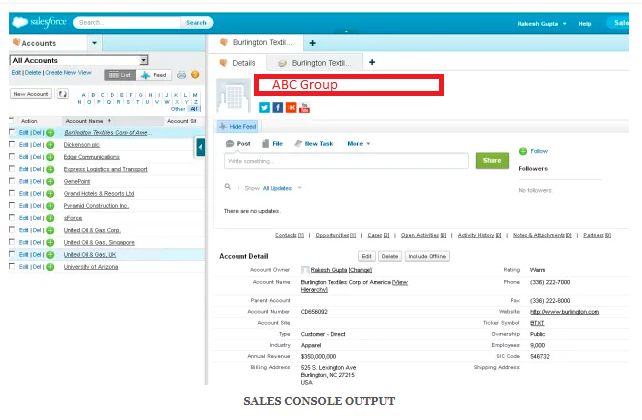 *Image source – Salesforce
Make it easy for your business to scale and grow
I hope you agree to sustain & grow; every business should meet their customer expectations, and without that, the customer will switch over to the competitor without any second thought for the better deal.
According to research, 58% of Small Medium Business leaders say over the next two years, meeting customer experience expectations is a challenge for growth. So, the question comes here is, how can we achieve the same?
The ultimate solution for this is by leveraging the benefit of technology, and the most compelling benefits of Customer 360 are:
Even though as a startup or small business, you can well manage with a one-two person team.

You can replace different tools for the market, sell, and customer support with a single device, which is easy to use & maintain.

It supports small to large enterprise-level, which is no need for switching to anything else.

A customized solution for the business as you need.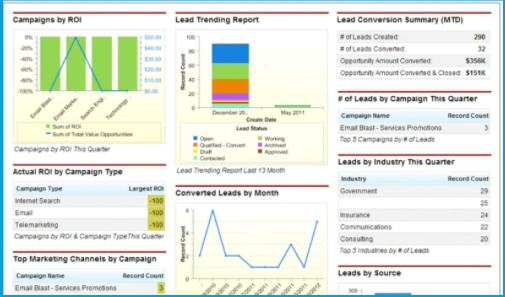 Let's Conclude:
Salesforce can help you find customers, win their business, and keep them happy so you can grow faster than ever. If you are looking for Certified Salesforce consulting services, please contact us today!