Looking for that herculean thrust in your career? Join the ever-expanding team of competent and dedicated Salesforce professionals at CEPTES and add value to your resume. You can experience extreme highs in your career if you join the right organization at the right time. If you have been feeling stagnated in your current job and Salesforce is your area of competency or you want to explore better career opportunities in Salesforce, maybe it's time to make a job switch.
Some of the most compelling reasons why and how CEPTES can make a big difference to your career journey are listed hereunder for your quick reference:
Work with Salesforce Certified Professionals
As a Salesforce Silver certified partner, we have a huge and competent team of certified professionals who know the Salesforce inside out. The biggest advantage of working with Salesforce certified professionals is that you have ample opportunities to share and enhance your knowledge and, therefore, climb the success ladder faster than you ever thought you could. The brainstorming sessions turn out to be highly useful when the participants are well-versed in the technology at hand. If you aspire to earn a Salesforce certification, joining CEPTES could be your first step towards achieving it.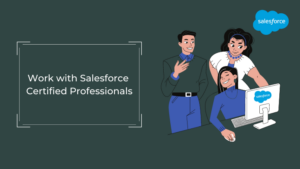 No Favoritism
We do not believe in favoritism and all our policies are totally unbiased. The appraisals are performance-based only and no other factors can influence your chances of growth here. Remember, great results require great efforts and great efforts stem from teamwork and team spirit. As an equal opportunity provider, CEPTES never discourages anyone (irrespective of his/her employment level or hierarchy) to share valuable suggestions that may add to the organizational growth and lead to better achievement of common organizational goals.
Also Read: CEPTES has taken a Pledge to Bring Change in Education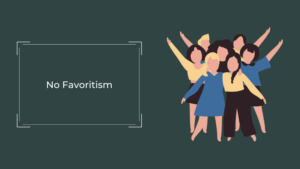 Nurturing Talent in a Friendly Atmosphere
We encourage healthy competition, collaboration, and teamwork to build a mutually rewarding environment for all. You get to learn a lot when interacting with highly competent yet amicable teammates. Give your heart and soul to your job and nothing can stop you from reaping the rewards you deserve. Supportive staff is an asset that CEPTES cherishes.

Stability in Career
Do you like hopping from one office to another or do you want to spend a good few years in an organization where you get to learn and earn in a highly conducive and truly wonderful environment? A great benefit of stability is that you get to learn more about the product/business. Other than that, it adds to your CV's worth for future employment. If you are looking for stability in your career while enjoying tremendous growth as well, CEPTES is where you ought to be!
Maintaining Trust and Transparency
No office politics and no storytelling work here! We believe in maintaining 100% transparency and building trust among our employees as well as clients. While transparency in processes leads to a more confident and satisfied workforce, trust is one of the cornerstones any organization rests upon.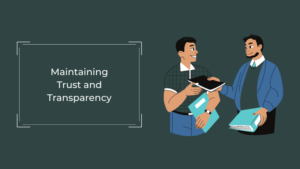 Summing Up
Well, that was just a glimpse of how CEPTES can make a difference to your career. You'll get to experience the true difference in the environment once you are here. We have been adding more and more valuable resources at an unprecedented pace over the past few months. Thanks to the thriving Salesforce platform, we have been able to sustain the stressful period of COVID-19 and are now ready to bloom with a bigger, better, and richer team of qualified, dedicated, and competent professionals. Come join us and grow with us!
Important information: Keep frequenting our careers page to stay abreast of the latest vacancies with CEPTES.