The journey started in 2010 with just a couple of employees and customers across the US and India. Ten years ago, we endeavored to help global IT firms move their sales & services operations to the cloud. Since then, there has been no looking behind. Within a year of its foundation,

CEPTES

expanded its services to the Netherlands and added more customers. Today, we are happy to announce that we have 200+ customers, and our workforce is growing stronger by the minute!
Today, CEPTES is an accredited and highly sought-after Salesforce Service provider among businesses looking to tap the Salesforce cloud's immense potential. As a Salesforce Silver Consulting Partner, we strive to deliver high-performing, out-of-the-box, and lightweight cloud solutions to businesses worldwide. 
In our journey so far, we've worked with some of the top-notch companies and brands that were looking for innovative and high-performing Salesforce solutions, such as:
Complaint handling and risk management with Salesforce-powered solution – We automated the client's entire operation, thereby making it more accessible, better, and faster.

Donor portal for an NGO – As a result, the NGO can keep better track, manage, and retrieve its donor records.

A healthcare service provider with Salesforce Lighting Migration – Leading to significant revenue growth and improved operations across departments. 

Vehicle repair and service appointment solutions through Salesforce – We helped the client streamline the process for their end-users with the Salesforce cloud solution.
We've helped countless businesses understand the cloud's significance by helping them to scale up their operations with the Salesforce cloud. 
At CEPTES, we follow a methodical process to empower businesses with the cloud. Our unique approach focuses on multi-cloud, so you have a robust platform that allows you access to customer data in 360 degrees. 
We leverage sales cloud, community cloud, service cloud, and Pardot to implement multi-cloud solutions that empower businesses with 360 View of Customer Relationships. 
Companies that employ multi-cloud customer 360 Solutions are on a winning edge by offering highly personalized and customized services to their customers. 
What's the Buzz Around SaaS, PaaS, and IaaS?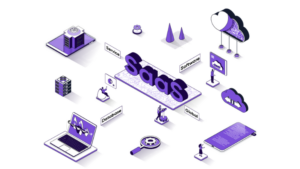 Businesses can boost their productivity & efficiency without adding to the costs with SaaS, PaaS, and IaaS. At CEPTES, we help companies integrate these three services and start using them immediately for enhanced profitability. 
The mistake lies in the approach: migration first. 
When adopting the cloud, most enterprises treat it like another hosting environment where they can dump their problematic and sluggish internet legacy and IT systems. 
This way, these companies might succeed in cutting down their costs of infrastructure and enhance performance, they end up short-circuiting their cloud-adoption process as they follow the legacy-first path and fail to take advantage of the highly flexible, modern platform. 
Most organizations end up missing almost 80% of the benefits that the cloud can offer. 
The Solution!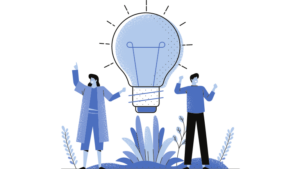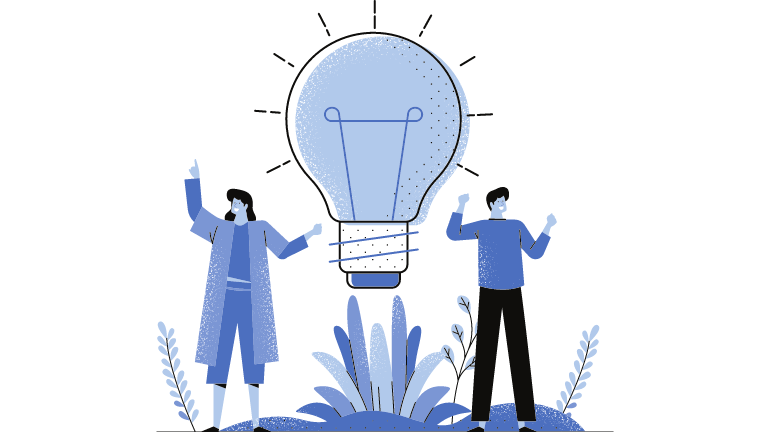 At CEPTES, we focus on Salesforce integration, customization, and implementation of all Salesforce products and solutions. However, our expertise lies in building, developing, and deploying enterprise-grade applications at blazing fast speeds. 
Large enterprises should grasp the power of the cloud-first and understand how it is different from the legacy system by working on small but essential proof-of-concept projects on varied topics, including artificial intelligence, predictive analytics, machine learning, and many more. 
Pursuing these will help enterprises better understand the cloud's security issues, build a development pipeline, and benefit from this fantastic technology's elastic principle. 
Since a data center may not be the best place to accommodate these innovations, it's recommended that you employ these innovations for prototyping a feasible agile approach of DevOps.
Unburdened by the legacy system's constraints, the new and unique capabilities of the cloud offer great flexibility and produce fantastic gravitational pull within your organization. Businesses can leverage the most actual potential of the cloud to save costs. But they must ensure they derive maximum value for their money while opting for the cloud. There are two ways in which you can adopt Salesforce cloud – one is the subscription model wherein you pay upfront, and the other is the pay-per-use. However, each model has its risks and benefits.
You may end up incurring more expenses with the subscription model in case service consumption is not monitored, and the company continues to pay for a service no longer in use. Conversely, pay-per-use may put your operations in trouble as you never know how soon the budget may deplete in the event when consumption exceeds forecasts.
It is, therefore, pertinent to align the decisions of purchasing the cloud with the critical objectives of your business. Whether your goal is to cut the costs or increase flexibility or both? Shadow-IT-assessments and identifying the cloud services being used that have been bought outside of the control of the IT dept. In short, it is essential that you have complete visibility of cloud services in use by your organization to ensure you save costs and manage security vulnerabilities.
CEPTES – Helping Global Businesses Tap Salesforce Cloud's Potential for their Advantage
If you have been struggling to reduce costs and digitize your sales & marketing operations, Salesforce Cloud should be on your shopping list. Call us to discuss how CEPTES can help you employ Salesforce Cloud for your business gains. Connect with us or request for a demo here.