Digital experiences are the new age mantra for demanding customers who are looking out for more productivity from companies. With this rise in the shift towards digital scenarios, an ever-rising need to access, unlock and use data has arisen.

Employees must be able to unlock and automate data at faster speeds, through smoother processes to fulfill customer demands.

To keep up with these ever-changing technology trends, market expectations, and data advancements, automating your sales processes with advanced integrations is a must. As a fact, over 30% of the sales-related activities starting from sales planning to churn prevention can easily and effectively be automated.

Nevertheless, it is often noted that over 54% of diverse business users across different fields face serious issues and difficulties in connecting data from various apps.
   
Where does MuleSoft Composer enter the picture?

MuleSoft Composer for Salesforce is primarily based on the Anypoint Platform which allows breaking down data and silos. It further helps in automating integrations with easy and quick clicks instead of complex coding.

MuleSoft Composer for Salesforce can make the task of sales ops easier than ever by connecting multiple external apps and data to Sales Cloud. Moreover, this is done efficiently through clicks, not complicated codes. All this can be easily accomplished from inside Salesforce which your team is already using.

The article talks in detail about Sales Cloud and MuleSoft Composer Integration and how these integrations can be made fast and easy with the former. 
Sales Cloud 360 Integrations

The modern-day sales operations teams are all up for multi-tasking to achieve new heights in sales management. They are striving towards using technology and technology-driven systems to minimize or remove any and every sales-related roadblock.

Automating complicated workflows is on the top of their priority list. This not only allows the sales representatives to sell more, but it also provides several other add-on benefits.

However, it is not uncommon to note that such integration systems face grave challenges that slow down revenue growth as well as business expansion. Therefore, it is of utmost importance to adopt and adapt this integration software in a manner that brings on advantages and benefits only. 
This often results in experts combining two salesforce products to make the resultant system more powerful and capable of solving organization business or department obstacles.  

What EXTRA does MuleSoft Composer offer for Sales Cloud 360 Integrations?

Your Salesforce admins can be empowered with MuleSoft Composer's no-code solutions for multiple uses including unlocking data, automating integrations, and a lot more. The greatest advantage of using MuleSoft Composer is that it empowers your team's non-developers who are often handicapped with complicated technicalities.

With its pre-built connectors such as NetSuite, Salesforce, Workday, Slack, Google Sheets, and Tableau, it makes the task for sales representatives quite easy.

Some of the most sought after reasons why people are preferring MuleSoft Composer for Sales Cloud 360 Integrations are as follows: 
Building integrations with clicks inside Salesforce

An expansive library of pre-built connectors

Delivering connected experiences faster

Preview option available while building connections and design with real data

Monitoring every error with automatic alerts

Easy team collaborations from anywhere, any time 

Along with customer experience, the overall employee experience also improves drastically 
Here's a list of 3 not-to-miss best practices offered: 
streamlining sales operations and automating workflows

accessing back-office sales data from NetSuite and more directly within Salesforce itself

scaling business processes to drive revenue growth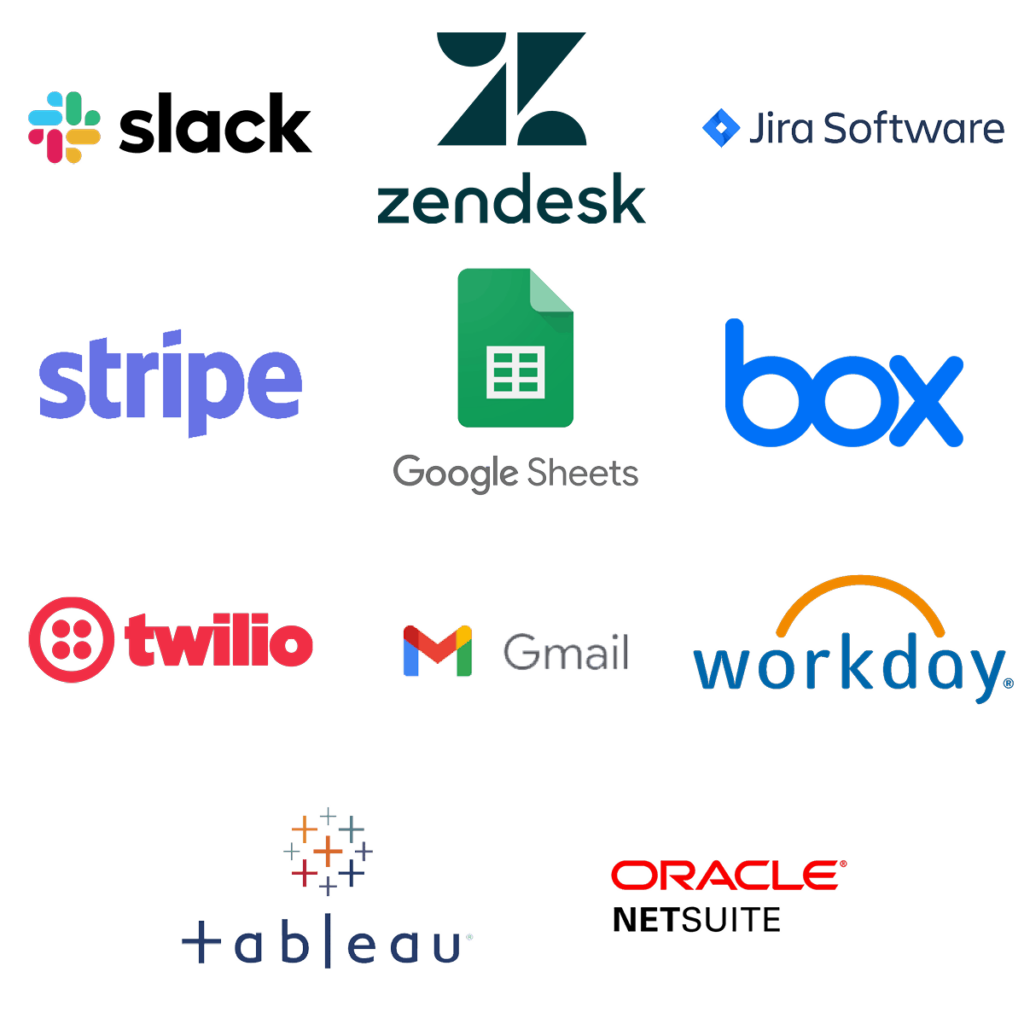 New features added to MuleSoft Composer in 2021:

1. NetSuite:

The NetSuite Connector is a cloud-based business management software responsible for synchronizing data and automating business processes. It assists in activities such as ERP financials, CRM, eCommerce, inventory, etc.
2. Workday:
Workday Connector is a Software-as-a-Service (SaaS) solution that gives one access to standard Workday functions such as human capital management, staffing, recruiting, and performance management.
3. Tableau:

Tableau is a business and analytics tool that helps to stay connected to all the business data in one location. 
4. Google Sheet:

The Google Spreadsheets Connector helps in connecting to Google Spreadsheets API in real-time. It thereby helps to access, create, and edit Google Sheets at great ease.
5. Slack:

The Slack Connector is used for connecting to the Slack platform. 
To conclude, MuleSoft Composer can be your next go-to tool for making easy, faster, and more efficient Sales Cloud 360 Integrations. Companies strive to offer the latest digital services and experiences to their customers, and in the process must cater to their challenges. These diverse challenges extend to systems, data silos, and much more. In order to help their customers access data easily and anywhere, helping out employees by easing out their workflow and supporting the business by managing integrations better. To know more, connect with us.