This is a critical time for all of us as the pandemic is still here. Only new strategies can help us find more leads, increase productivity within our staff, and maintain our clients' loyalty. Salesforce CRM can help you achieve these goals in the challenging times we all are living in at present. 
CRM or Customer Relationship Management, essentially, is a type of software application built to manage critical data at one central location. In CRM, you may check customer information, send emails, even track your sales progress and follow your social media leads.
What is Salesforce Sales Cloud? 
The Sales Cloud is a Salesforce CRM based on the cloud. This cloud includes various tools for purposes that I just mentioned above. Also, Sales Cloud helps businesses in better contact management, sales forecasting, sales force automation, and improving productivity. It enables sales teams, managers, and executives to manage relationships with customers, sales-cycle efficiently, access valuable data about competition & own business, and prioritize tasks.
This system can be beneficial for companies of all sizes and types – B2B and B2C because it is a SaaS (Software-as-a-Solution) model. Meaning that the companies don't need to work on those on-premise apps that demand servers, new upgraded versions, and have software issues. Salesforce Sales cloud allows companies to reduce their upfront costs, easy upgrades, quick setup & deployment, and scale it as their business grows. 
A robust CRM strategy can help you stay on a leading edge. With Salesforce Sales Cloud, businesses can start focusing on their core businesses and leave the sales & customer relations to the cloud.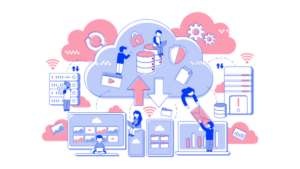 Generate More Sales
Whatever is your industry, geography, or company size, we all want to achieve significant growth in our business. For this reason, we all need to develop a structure which helps our sales reps & managers to do their jobs efficiently, and with the help of the best technology, we can avail for them. Salesforce CRM enables you to make the entire process faster, create workflows, and speed up the approvals process for automating manual tasks, such as assembling complex proposals and filling out orders.  
Boost Productivity 
Salesforce CRM is highly portable, and a sales rep can log calls, track opportunities, update data, and respond to the leads anytime and anywhere using their smartphone! This increases their productivity and efficiency! 
Make Informed Decisions
Without a robust system behind, you may find it challenging to make critical decisions fast. But by tracking conversion rates, lead volumes, and your pipeline all in real-time, you can check the business's actual state, which allows you to decide better from anywhere. Now you don't need to carry your office laptop everywhere or connect with the IT staff to create reports. Salesforce CRM analytics software will keep you informed with all the customized sales forecasting reports, and you can build them with immense ease.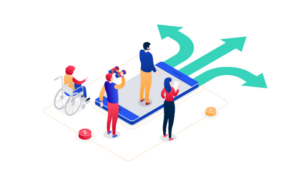 How Can Your Business Get the Most Benefits from Sales Cloud?
So, finally, you are ready to go for your share of Sales Cloud to improve your sales efficiency. But before we move further, I think we should discuss the benefits you may get with the Sales Cloud for your business! 
Improved Customization
Flexible and quick customization is the key feature that attracts businesses to the Salesforce Sales Cloud. Companies today have varying requirements and needs, and through the enhanced customization with the Sales Cloud, you can quickly develop fine-tuned applications, page layouts, and profiles most suitable for your business purposes. Sales Cloud also lets you build strict record-sharing rules and permissions to mirror the structure & hierarchy of your sales structure. This will help you set up different levels of accessibility to company reports and records. 
Other amazing benefits of Sales Cloud for your business may include:
Fully automated customer relationship management

Create quotes fast

Connect with your customers 

Sales Cloud can be integrated seamlessly with other systems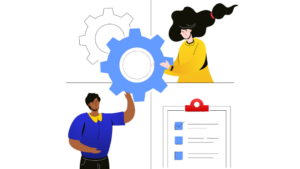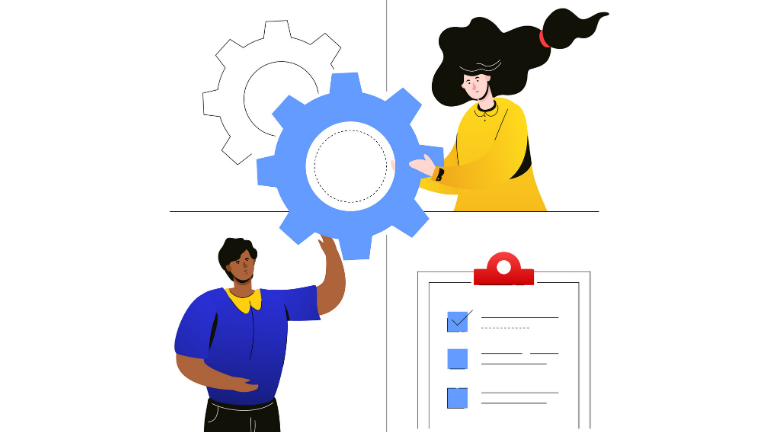 Conclusion
If you look at the Sales Cloud from a sales rep's perspective, it is exceptionally helpful in decreasing redundancies, prioritizing actions, optimizing processes, accessing information, and communicating better to close more deals. On the other hand, managers can use Sales Cloud for its various features that provide a unified view of status and history and tools for designing highly efficient approval processes and workflows. Those in a decision-making position can use the dashboards, forecasting tools, and analysis for making fast and informed decisions. To know more, connect with us or request a consultation here.