In the 21st century, it is indispensable for businesses to work by their customers' high-tech needs. 
To be at a competitive edge, you need to go in hand with technological advancement.
For this, you need to strengthen your tech army.
The right IT resources (resource augmentation company) leg up you to provide the customers with a matchless user experience and elevate customer satisfaction.
The presence of expert development staff in your team helps you to cope up with growing online competitiveness. Their expertise enables you to beat the hardships that arise due to changing market trends.
So, how can you always have the highly skilled techies in your development team to address the everyday challenges if hiring new resources is a costly, lengthy, and cumbersome process?
A solution is here, named Resource Augmentation.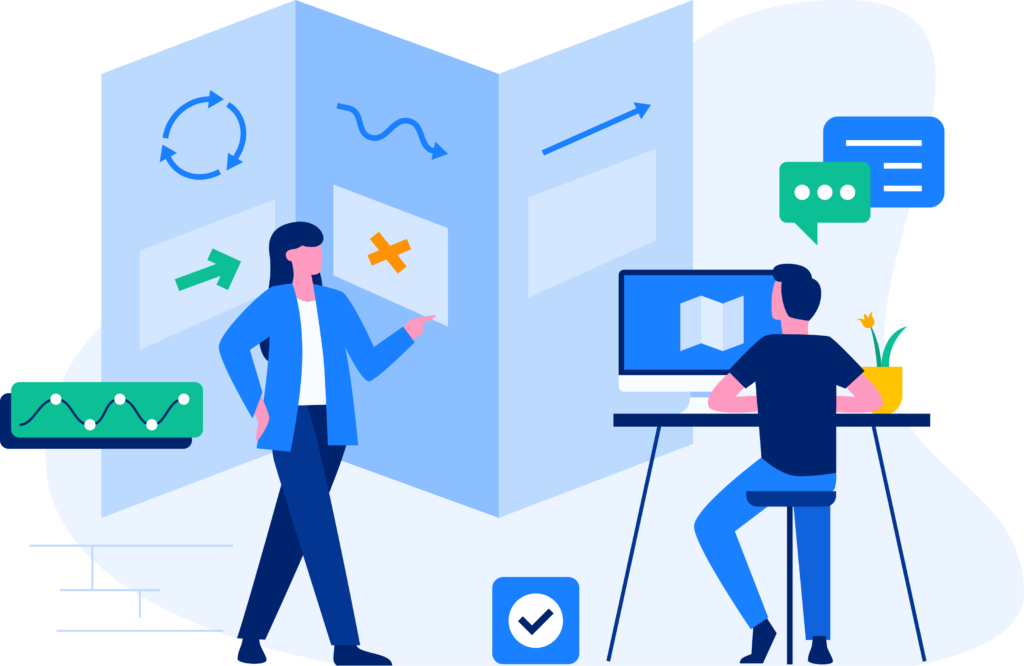 What Really is Resource Augmentation?
Resource Augmentation is a flexible, cost-effective outsourcing strategy. 
The Resource Augmentation model is companies hiring tech talent globally from a third party on a contractual basis for a concrete project or projects.
Resource Augmentation provides the most adequate resources at the right moment for immediate working with start-ups, mid-tier, and large enterprises and meeting all your project objectives.
The internal staff and the augmented resources work together for the entire duration of the project. The new employees can also work from home or their workplace.
IT Resource augmentation presents organizations with a scope of getting qualified employees on time without any hassle of engaging in a long, cumbersome recruitment process, thus saving a lot of time and money.
The organizations are also rewarded with the flexibility to grow or cut down the augmented team as and when required.
Hiring as well as retaining skilled IT talent has always been a challenge for companies. 
While there could be a competent in-house team handling ongoing client projects, but at the same time, multiple projects will be coming making it necessary for the presence of an additional workforce with you on a short or long-term basis to handle them.
Presently, companies are seeing industry specialists hiring resource augmentation services to meet their aggressive project needs and deadlines.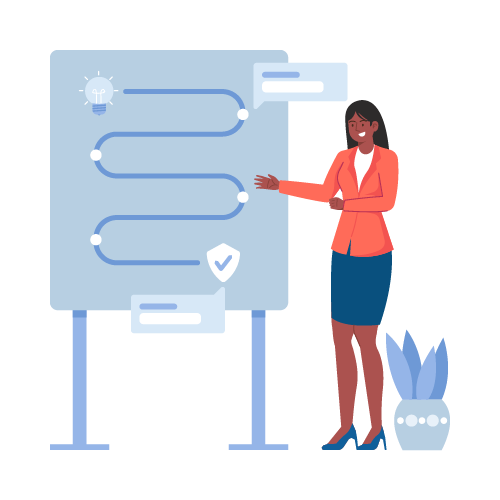 When Do You Need Resource Augmentation?
A team is already working on the project, but you want to extend the team with professionals to be your steering wheel for another part.

The organization is working on a tech product / a new project and requires new engineers to the team, with skill sets out of the country's standard and thus wants to hire from other locations.
Resource Augmentation Framework
1. Ascertain your requirements
Determine the number of hires. Discuss with your management and come to a precise number. 
Also, define the ideal candidate's specifications, including expertise, qualifications, years of experience, and many more.
2. Assess and Select
Initiate the search process after clearly reviewing the requirements. 
Find and assess all the candidates that are eligible as per your requirements through interviews and tests.
3. Assimilation of New Team Members
It's not only about hiring. You need to make sure you are comfortable and easily integrated into the company culture. 
Make sure all the new employees are aware of your company's procedures, rules, and values.
4. Continuous Support and Nurture
Continue with the ongoing support for the new staff, even after the end of the integration phase. 
To establish strong relationships with them, ask for their feedback.
Read More: 6 Benefits of Resource Augmentation for Global Companies in 2021 
How does Resource Augmentation economize 80% of your cost?
Because in Resource Augmentation, there's no-
Payroll Costs

Infrastructure expenditure

Legal & Administration Costs

Software Licensing Costs
What are the Benefits I Get in IT Resource Augmentation?
You don't have to provide your hires:
An employment visa (as they are your virtual team)

Relocation allowances 

Accommodation allowances

Taxes

Medical benefits 

End of service benefits.
Advantages of Resource Augmentation
1. Uplift the Enlistment Process
Recruitment could be monotonous, which can occupy months, mainly when looking for candidates with upper-level and unconventional abilities.
However, with resource augmentation organizations, you can shorten the enlistment time from months -> weeks ->even days. 
Augmentation specialists have renewed databases consisting of a pool of highly skilled tech talents to choose from.
This increases the probability of fast hiring of the appropriate candidate by the augmentation organization. 
This will save you a lot of your precious time.
The dedicated team provider will do the following for you:
Recruitments

Background checks

Hiring
All these make it a perfect solution for a tech shortage that will not end shortly.
2. Slashed Development Cost
In all likelihood, the biggest and the most apparent benefit of hiring a remote team is cost savings. 
Recruiting augmented teams from countries with less cost of living will save big-time money as they demand fewer salaries.
Also, you know very well that hiring in-house employees will cost you big as it includes employee benefits, extra costs of taxes, and many more.
Even the additional costs like infrastructure, equipment, and taxes are lower.
3. Barely Legal Hassles
Hiring in-house people requires a lot of paperwork and legal responsibilities. 
However, in the Resource Augmentation model, the outsourcing company takes on the employer and takes care of regular duties, including payroll, employee benefits, taxes, and many more.
4. Conquer Geological Limitations
Many tech startups are encountering the problem of extracting the right resources locally at the right price. 
Resource augmentation is a helping hand to this problem that enables you to recruit needed specialists in different regions without actually probing for them yourself.
5. High Flexibility
For IT organizations or start-ups, resource augmentation brings flexibility as they can add more resources in just a matter of a few days if any unexpected workload is looming ahead. 
Also, they are not tied to those employees who won't be needed for months and can scale up and down whenever they want.
6. Steady Authority
With Resource Augmentation, businesses can still keep control over their management. In the case of project outsourcing, all the project handling is done by an external unit. 
However, with resource augmentation in place, the businesses are still in charge of execution and management and have the power to take the final call.
7. Expansion and Reshaping
Companies often aspire to expand their businesses, but the risk of failure associated with it usually discourages them from taking such steps. 
Staff augmentation brings in support for such companies.
Now businesses can anchor the flexible hiring model to scale their business on a try-out basis without making significant investments in the full-scale workforce.
Thus, encouraging the business to test its efficacy in various industries.
8. Bring in New Ideas
A successful and evolving enterprise requires a constant supply of innovative ideas to sustain its success.
Resource augmentation stimulates enterprises to work with a diverse set of experts with new brewing ideas. 
With project-specific hiring, companies can welcome new ideas and concepts to enhance their business operations.
Relevant Blog: 5 Effective Ways to Get More Out of Resource Augmentation
Final Words
Resource Augmentation can be the ultimate option for any scale company and guarantees a great deal of cost efficiency and flexibility. CEPTES holds a decade of experience in Salesforce Staffing and Outsourcing. We give expert guidance with competent assistance to fill your company's staffing gaps. Contact us to know how we can help. Request a Resource Augmentation contract sample to see how we can work and get your dream development team.