If you are familiar with Salesforce, most probably you already know about AppExchange as well. The online store comprises thousands of solutions ready to install. AppExchange is designed to support various key operations across industries and businesses.
Despite being so high in popularity, AppExchange is still a mystery for countless businesses when getting their app listed on it. Some even wonder as to what is the best way to start an AppExchange business! 
This post will cover AppExchange and Salesforce PDO (Product Development Outsourcers) and why Salesforce PDO is the best way to start an AppExchange business?  
A Salesforce PDO is basically a consulting partner & vendor having extensive knowledge in creating commercial apps for the AppExchange. The PDOs help craft the product, and you may rely on them to take care of your app's marooned key areas as well. 
Salesforce PDOs take care of all technical and technology-related issues, including 3rd party integrations, implementation, customized development, and technical configuration. You may count on them for the Security Review process of Salesforce. Quite like Salesforce consultants, PDOs also have tiers as follows:
Certified Navigators

Certified Specialists

Specialist Navigator

Master Navigator
Most businesses prefer hiring Salesforce Product Development Outsourcers (PDOs) due to the following highly compelling reasons:
#1: PDOs Specialize and You Can Rely on Them at Every Step of the Process
Since PDOs have already worked for several businesses helping them start their AppExchange business, you can count on them to be there at every step throughout the process. You can leverage their expertise to better handle your product development lifecycle and beyond.
It is great if you could bring the PDO into the initial phase of your project, so they can be there whenever there is an issue or concern (at a smaller stage) and prevent it from becoming gigantic and difficult to manage.
While Salesforce PDOs are highly savvy on the Salesforce tools, platforms, and solutions, it doesn't imply that each brings along the same level of experience and expertise in your business processes. You must choose a PDO who has been there in the industry for quite some time and has worked for businesses like that. The knowledge of the domain, products, and services matters a lot.
Read: 5 Reasons to Build your AppExchange Solution with a Product Development Outsourcer (PDO)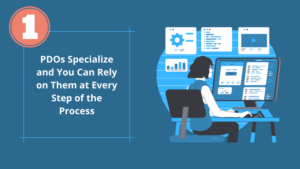 #2: Conversant with the Security Review Process
Salesforce's Security Review process is a difficult yet vital part of starting an AppExchange business. The process tends to be highly complex and can easily confuse a less experienced PDO or novice. 
The inexperienced PDO may take long enough to decipher the cause of the problem, and finding a solution may appear a herculean task. That is why it is great to let the PDOs take care of this work for you.
The advantage of hiring a Salesforce PDO on your app development team is that these PDOs don't leave the testers' security aspect to take care of in the end. Rather, they make sure the security review is done throughout the process as prevention is always better than cure.
Also Read: Why Could Outsourcing Salesforce Product Development be a Strategic Decision?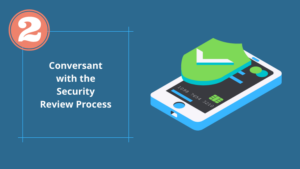 #3. The Successful Pre-Sales Process
As PDOs have already worked in close coordination with countless Salesforce ISV teams, they can quickly sense whether an endeavor is going to be viable or a failure. They'll help you get an insider scoop on the product's strategies, thereby helping you decide better and make your app a grand success when you take it to the AppExchange.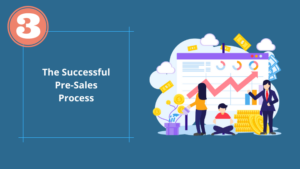 Conclusion
With a Salesforce PDO supporting your app development and launch process, you can be sure that your AppExchange business will get a promising kick-start. CEPTES is a Salesforce Silver consulting and a PDO partner who can speed up the business value of your Salesforce.com investment through consultation, innovation, and digitization. If you want to build your next app on the AppExchange platform, get in touch with us.