Marketing automation is the way forward in today's competitive market. A recent study conducted on marketing automation found that 51% of the companies who participated in the study used marketing automation. 
And 58% of those who didn't were planning to embrace automation soon. The fact that well-implemented marketing automation can help companies generate quality leads and better ROI has added to its popularity.
Pardot is one such marketing automation tool that has remained the driving force behind many businesses' success stories. It is a Salesforce integrated automation tool that makes sales and marketing teams efficient and effective. 
Pardot uses modified strategies that help companies save time and resources supplied to any other cause.
Now that we have discussed Pardot marketing automation let's see the 5 ways marketers can get more ROI from Pardot marketing automation.
Profile your leads progressively with Pardot
When it comes to marketing, the more information collected, the more the probability of closing a deal. Pardot automation lets marketers categorize their leads using the collected information. 
The potential leads can be classified most to least based on their probability. This helps the sales team better prioritize the leads saving time and effort. Contributing to a better conversion rate of generated leads.
This feature's basic concept is to filter out the potential leads and spend more time nurturing them and making them buy from you.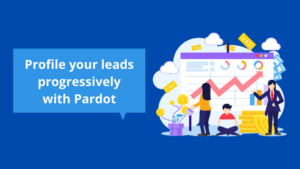 Automate your drip campaigns
Drip campaigns are an integral part of marketing campaigns and decisive in moving your leads through the sales funnel. 
What essentially happens in a drip campaign is that you constantly keep in touch with your leads by delivering them the right content at the right time takes them one step closer to buying from you.
This method has been proved to be effective in nurturing leads that have been inactive for quite a long time. 
Pardot can be integrated with your website/application/Saas platform to take appropriate actions based on your leads' actions.
Also Read: Leverage Sales Cloud and Pardot to Drive Customer Engagement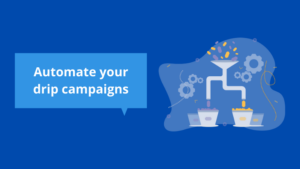 Better manage customer relations
One of the common mistakes every company makes is with its after-sales support. They tend to forget their customers once the sale is made. 
After-sale support doesn't always mean providing technical/technological assistance.
It also involves simple yet important activities like keeping in touch with them regularly through email newsletters, keeping your users updated on your latest activities, and more.
With Pardot, you can automate these tedious & time-consuming processes. Helping you obtain the deepest customer knowledge and using this information for any future probable sale that can happen.
Contact us
to find out more about how we can help your business to achieve unprecedented growth.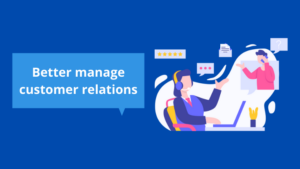 Keep your marketing & sales activities in sync
With Pardot marketing automation, you can keep your marketing & sales activities in sync. By setting up automated workflows, marketers can ensure that the sales team has the right information at the right time.
In a study conducted by Pardot, it was found that by keeping the marketing and sales team in sync, organizations can achieve a 36% higher customer retention rate and a 38% higher sales win rate.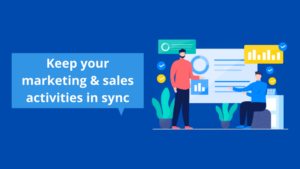 Automate your email marketing campaigns
While there are dozens of ways to reach out to your leads, email marketing is still considered the best option. 
Pardot lets marketers automate email marketing campaigns to reach out to customers across geographies. It also comes out of the box with preloaded email templates that can help you close deals faster!

To sum up
Concluding all these, we can say that businesses can ensure a better ROI by properly implementing Pardot automation & its workflows. CEPTES specializes in Pardot Implementation, and we can help you get the most out of your Pardot investment. With us, you can manage online campaigns without any hassle while giving substantial results. To know more, get in touch with us or schedule a demo to start with your Pardot implementation.