Smart companies have recognized that consumer loyalty is the most powerful sales and marketing tool that they have.
The above quote couldn't be more right in the present world of business. We see new products and services being launched every day, and then more products and services replicate the existing ones. 
Retaining existing customers is the only significant way through which companies could rise and shine. Research done by Bain & Company states that a 5% increase in customer retention has led to a more than 25% increase in profit. 
This necessitates talking about customer retention and, more so, how you could use Salesforce for achieving this objective. 
So without any further ado, let's get started!
Consolidating Customer Data in One Place
The 21st century is seeing fierce competition between business organizations to acquire customer data. This data has become a lifeblood for the survival and success of modern businesses. 
All the emails, VOIP system calls, and detailed history of every single customer could be collated in one place. This helps the marketing, sales, and customer service team get on the same page and predict the customer's pattern to make informed decisions.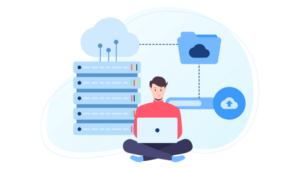 Personalizing Communication with the Customer
We all desire to feel special. Here, the means do not matter much. All that matters is knowing someone took out time for us. Now, if you wish to mete out such conduct towards your customers, what could be better than sending them personalized emails and texts. 
With Salesforce, you can use several tools and integrations to personalize landing pages, forms, and much more. 
This can act as a powerful tool, especially in a world where most things have been automated and lack a uniquely human touch. We are slowly moving towards a world that is more relatable and human-like. Why not start the journey with simple personalized mail?
Read Pardot Marketing Automation – The Key to Generate More ROI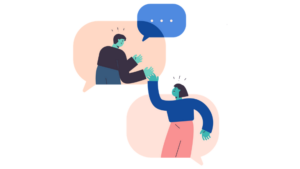 Integrating with Customer Service Platform
Primary aspects of business such as the product help in attracting customers. However, customer service is among the secondary elements which help in retaining the existing ones. It is imperative to address customer issues and requests and solve their problems and maintain them.
It is said that customer service is the new marketing, and you probably don't want to leave this golden opportunity. Integrating Salesforce with the customer service platform would help in serving the customer in a highly efficient way. Salesforce gives an accessible overview of all email, phones, connected devices, and other constituents to serve the customers better.
Engage with Inactive Customers
Acquiring a new customer is 5-25 times more expensive than retaining an existing customer. Now, several customers might not have opened the mailboxes or took out time to read the recent email you sent. It becomes essential to send them re-engagement mails such as offers, discounts, or giveaways to rekindle their spirits.
You won't have to spend much time and resources getting them on board, and if your company has already gained their trust, the efforts required are far less. You can ease out your task by using Salesforce to gain meaningful data about these customers. 
Conclusion
Just like when we visit a restaurant, everything from food to waiting time determines whether we'll revisit the place. In the same way, the aspects mentioned above are crucial in retaining your customers. We hope to retain customers using Salesforce would help you in serving the customers in the best way. CEPTES is a Salesforce Silver Consulting Partner who can help you to amplify your business value through consultation, digitization, and innovation. If you want to grow your business, connect with us or request a consultation here.